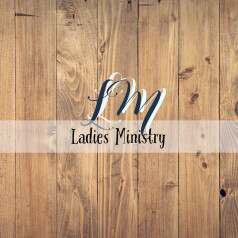 Dear Ladies of Calvary:

The Bible is crystal clear as to the nature of true
beauty in womanhood:
"Your adornment
must...be the hidden person of the heart, with
the imperishable quality of a gentle and quiet
spirit, which is precious in the sight of God"
(1Pet 3:4)
God's work of grace in a woman's
heart becomes an occasion of praise for His
glory! All generations of women are held in
high regard in Christ's plan for the church (Titus
2:3-5).

That is why I am so eager to commend to you
the Ladies' Ministry of Calvary Baptist
Church. As a church family, we are committed
to making disciples who grow
as worshipers (John 4:23-23), servants (Matt
20:28), witnesses (Acts 1:8), and disciplers (Matt
28:18-20). Our Ladies' Ministry takes aim at
these four directions with many different
studies, mentoring opportunities, evangelistic
outreaches, and biblical counseling. All ages of
women will be challenged to grow in the grace
and knowledge of Jesus Christ (2Pet 3:18). The
platform for everything they do is the
authoritative and sufficient Word of God.

As the pastor of CBC, I warmly invite you to dive
in deep and grow as a woman of God with our
Calvary women. The structure and fellowship of
the CBC Ladies' Ministry will clearly guide you
on your journey towards Christlikeness. You will
be wonderfully impacted by others, and your
footprint of grace will go down deep in the lives
of others too.
Pastor Jim
Our Purpose:
As a ministry of Calvary Baptist Church, we desire to equip women in the context of community to be Word-filled, gospel-oriented, and grace filled servants. Our chief aim is the glory of God.
"Let us draw near with a sincere heart in full assurance of faith . . . Let us hold fast the confession of our hope without wavering, for He who promised is faithful . . . and let us consider how to stimulate one another to love and good deeds, . . . encouraging one another; and all the more as you see the day drawing near."
Hebrews 10:22-25
Upcoming Events
Fall Bible studies 2022 - Colossians (Tuesday AM and PM)
Contact the church office for more info!