Our Mission...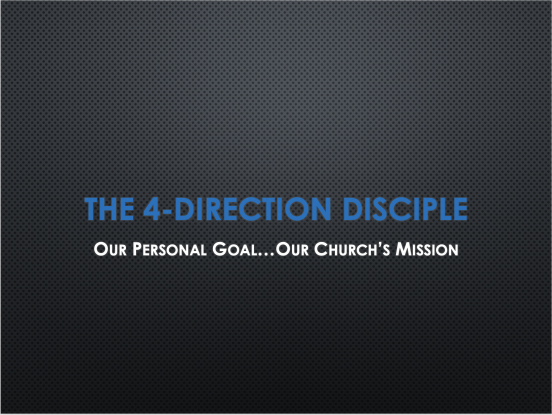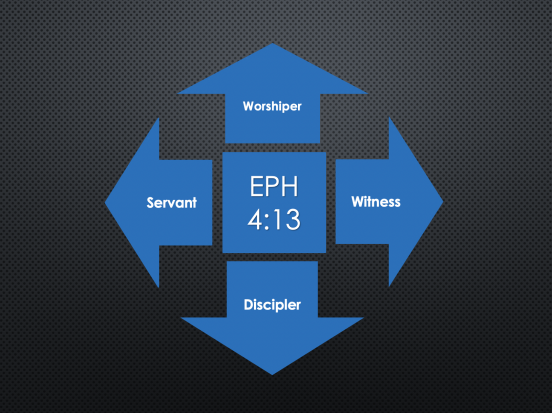 As we seek to carry out that mission, we prayerfully pursue the emphasis in Ephesians 4:13...
Worship

John 4:23-24
We seek to be worshippers that are confident, constant, and careful.
Our mission as worshippers is to glorify God through our passion for Him, our delight in Him, our praises to Him, and our obedience through Him.

Servant

Matthew 20:28
We seek to be servants who are responders to both life assignments and opportunities with others.

Witness


Acts 1:8
We seek to be witnesses that embrace the present, realize God's power through His Holy Spirit, assume the position of ambassadors for Christ, and follow Christ's pattern of evangelizing.

Disciple

Matthew 28:18-20
We seek to be disciplers who are obedient, initiating, and pattern-setting.
Listen to the 4-Direction Disciple sermon series HERE